Discover more from The Female Lead
The power of community drives our mission. Ready to make a difference? Join us now! (Ages 16+ only.)
Over 6,000 subscribers
(Alamy/PA)
The YouGov survey highlights the need for diverse characters and creators.
---
Almost half of UK adults (45%) believe LGBTQIA+ representation in storytelling is important in tackling prejudice, according to research from YouGov.
This number almost doubles (82%) among those surveyed from the LGBTQIA+ community.
The poll, commissioned by Audible to mark Pride Month, found compared to 10 years ago, people feel they are seeing more LGBTQIA+ characters in literature (52%), more positive storylines for queer characters (52%) and broader representation of the LGBTQIA+ community (62%).
(Audible/PA)
Of those polled from the LGBTQIA+ community, 49% stated that LGBTQIA+ literature helped them to figure out their gender or sexuality.
Audible has partnered with non-profit organisation Out on the Page, which champions LGBTQIA+ writers and writing, to create a Pride List of Queer Storytelling.
Featuring over 100 titles, the list includes poems, novels, memoirs and speeches chosen by 42 LGBTQIA+ writers and voices from a breadth of genres, including Val McDermid, Liv Little, Travis Alabanza and Juliet Jacques.
Here are some key LGBTQIA+ titles to explore…
Fingersmith by Sarah Waters
Sarah Waters' 2002 novel, set in Victorian Britain, tells the tale of orphan Sue Trinder a petty thief (AKA a fingersmith) who becomes embroiled in a scam to defraud a rich heiress by becoming her maid.
Novelist Charlotte Mendelson says in her Audible recommendation: "It's sexy, deeply dark, completely gripping, intellectually subtle and has the best, most stunning plot-twist of any modern novel."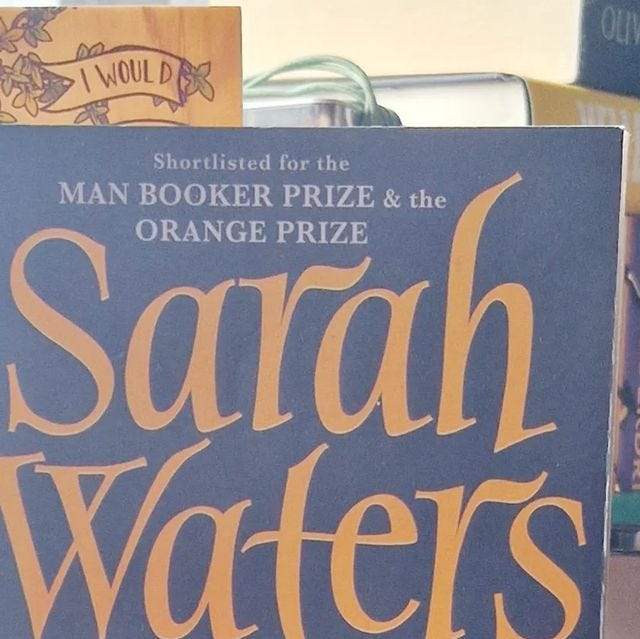 Andrea on Instagram: ""We have a name for your disease. We call it a hyper-aesthetic one. You have been encouraged to over-indulge yourself in literature; and have inflamed your organs of fancy." ~~ Sarah Waters
📖
📖
I should be working by now but instead I'm skiving, and about to enjoy coffee (in a seasonally inappropriate mug) and start Fingersmith by Sarah Waters. This is my June pick for the Oxfam Reading Challenge, where the prompt was an LGBTQ author; I've read one of Sarah's books before and IIRC really enjoyed it, so I have high hopes for this one. Also, I picked this up for £3 in the Oxfam in Anne St and it is in pristine condition - it doesn't look like its been read at all! 📖
📖
What's everyone reading atm?
📖
📖
#Bookstagram
#Irishbookstagram
#WomenWhoRead
#BookQuotes
#BookishPics
#ReadMore
#BookWorm
#ReadWomen
#BookAndCoffee
#OxfamReadingChallenge
#SarahWaters
#Fingersmith
#HistoricalFiction
#pridemonth
"
Giovanni's Room by James Baldwin
James Baldwin's 1956 novel chronicles the romantic ups and downs of an American man living in Paris as he comes to terms with his homosexuality.
"I think a lot of queer writers have, or will have, their 'this is my Baldwin' moment," says writer, performer and theatre maker Travis Alabanza.
"The gateway in, Giovanni's Room was mine as a teenager, and it unlocked a breadth of black queer literature for me."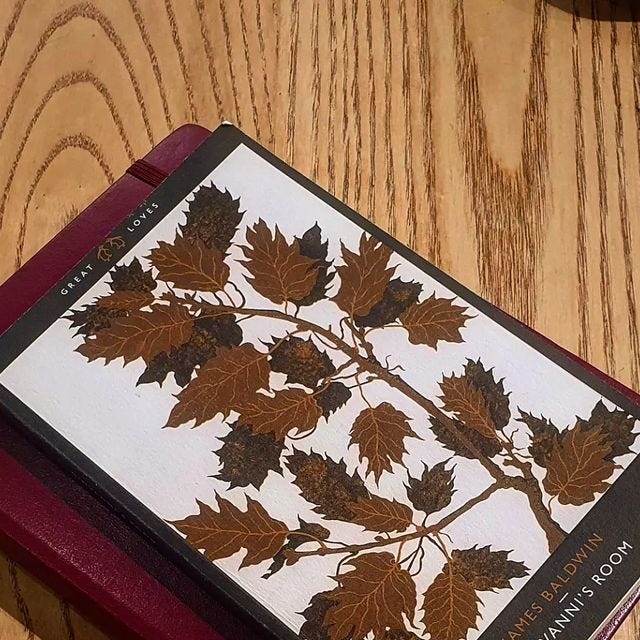 Detransition, Baby by Torrey Peters
Torrey Peters' debut novel Detransition, Baby – which follows the complex relationships of a trans woman, a detransitioned man and a cis woman living in New York – garnered huge acclaim when it was published in 2021.
TV and theatre writer Jonathan Harvey says: "Trans writer Torrey is a proper talent and this book kept me gripped all the way through."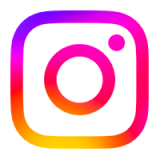 The Line Of Beauty by Alan Hollinghurst
Winner of the 2004 Booker Prize, Alan Hollinghurst's novel about a young gay man growing up in 1980s Britain explores themes of politics, identity and discrimination.
Novelist and critic Mendez says that before The Line Of Beauty there were "very few queer black characters with a major role and sense of their own agency in contemporary English literature".
The character of Leo "spoke from within the sad realities of Black queer life in the midst of the Aids pandemic… In a way that felt authentic."
Oranges Are Not The Only Fruit by Jeanette Winterson
A coming-of-age tale about a lesbian raised in an English Pentecostal community, Jeanette Winterson's classic novel won the Whitbread Award for a First Novel when it was released in 1985.
"This was the first time I'd seen crucial elements of my own life and my lesbian identity explored in a novel," says author Val McDermid.
"Winterson's prose is vibrant and engaging – and often funny – and it was a book that really spoke to me at a time when being out and proud was seldom easy."